World Sight Day: #EyeSeeYou Partner CCB is Raising the Importance of Eye Health
In honour of World Sight Day, the IFA welcomes guest blogger Ms Louise Gillis, National President, Canadian Council of the Blind (CCB) and Eye See You partner.
—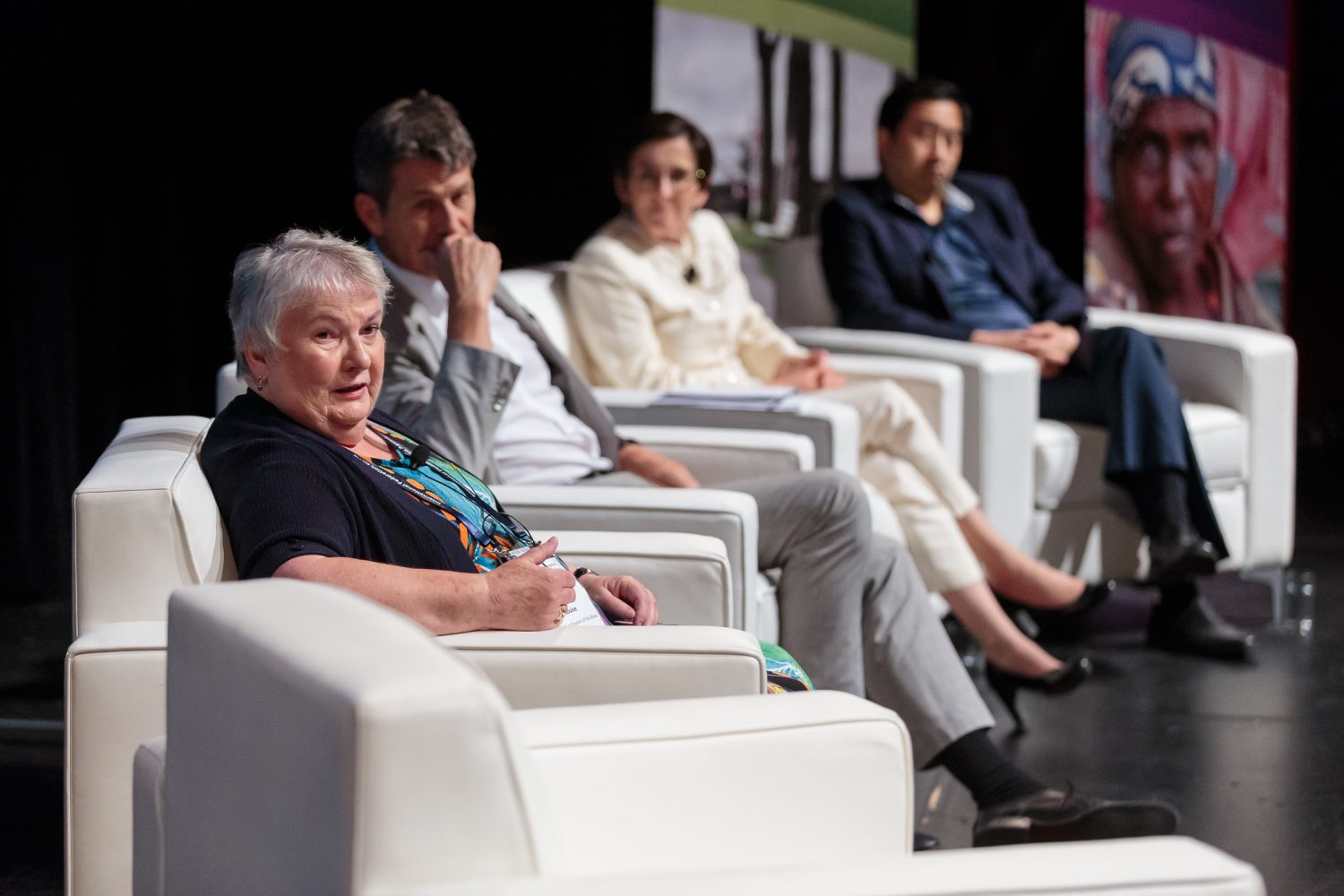 The CCB is the largest membership-based organization of the blind in Canada, with over 84 chapters.  CCB offers a wide variety of services that are vital to the blind community.  The CCB is a Registered Charity, founded by blind war veterans and schools for the blind in 1944.  Our Board of Directors and President are all blind or partially-sighted.
The CCB is working to help those with vision loss become active members of the workforce through the development and promotion of a computer skills training program.  The Get Together with Technology program is a peer-driven initiative for blind/partially-sighted technology users.  CCB has also developed sports and recreational programs, creating a supportive environment promoting active living and healthy lifestyles.
CCB gives people living with vision loss a voice in their own affairs, through our Advocacy Committee, addressing concerns affecting our community.  Recently, our members were urged to participate in community consultations regarding a national Pharmacare program.  Concerns surrounding Greyhound bus service in Western Canada are being discussed.  We also advocate for the provision of printed materials in accessible formats.  CCB's Membership Committee is working to attract new members, and the Bylaws Committee continues to work toward making required changes to comply with the Canadian Not-for-profit Corporations Act (CNCA).
At the national level, CCB is a key collaborator with the Biosimilar Working Group assisting diverse organizations, registered health charities, and health care advocacy coalitions dedicated to ensuring that good outcomes for patients are central to Canadian health policy, specifically with regard to biologic medication treatment.  These medications are used by many of our members, and is therefore in keeping with our mandate, 'improving the quality of life for those who are blind, and the prevention of blindness.'  CCB members continue to work with other groups of, and for the blind to prevent blindness and to increase the awareness of our organization through meeting with government officials at all levels, participating in community organizations, letter-writing and more.
CCB promotes measures to conserve sight and create a close relationship with the sighted community. We recognize that vision loss has no boundaries with respect to gender, income, ethnicity, other disabilities or age, and that in many instances, is preventable and sometimes symptomatic of other health issues.  For the 21st century, CCB is committed to an interactive health approach for early detection to improve the quality of life for all Canadians.
As we approach 2019, we continue to raise awareness of the importance of eye health.  Many people, in Canada and around the world, do not realize the importance of regular eye exams or how the symptoms and side effects of other disease processes can cause vision loss.  The CCB, other blindness organizations, and seniors' groups are working with the IFA's Eye See You campaign to spread important eye health information in Canada and beyond.  In 2019, CCB will celebrate its 75th Anniversary.  Our members are considering ways to celebrate, demonstrating our 'abilities' within the blind and sighted communities alike.